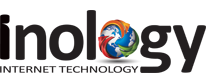 Blue Rock Websites is the retail arm of Inology Australia Pty Ltd. It is our mission to offer valuable and innovative business system solutions that will save our clients time and money and increase their profits.
We do this through:
Innovation: We venture into new, breakthrough areas of opportunity.
Continuous Improvement: We develop and incorporate new ways to improve the company, its products and services.
Quality Products and Services: We strive to be exceptional in our service, valuing our presentation, friendliness, reliability and efficiency and ensuring our products are comprehensive, functional, user-friendly, and adaptable to your business needs both now and in the years to come.
Integrity: We apply the highest standards of integrity in dealing with all employees, customers, suppliers and governments.
Commitment to People: We encourage our employees in their professional and personal growth and development.
Harmony: We emphasise and maintain an atmosphere of harmony when conducting business internally and externally.
Systemisation: We systemise all processes including sales, marketing, customer service, accounting, research, production, engineering, estimating, recruitment, training, promotions, communications, and coordination and reporting.